Reidy Law Office In the Community
Reidy Law Office is dedicated to giving back to the community through volunteer efforts and donations to local charities. We value the chance to engage with the greater South Suburban Chicago community and are always happy to partner with local organizations. If you are interested in partnering with us to support our shared community please contact help@reidylawoffice.com.
Toys for Tots
Toys for Tots is an organization run by the United States Marine Corps. that collects new, unwrapped toys to distribute as Christmas gifts to less fortunate children in the community. In 2017, we became a Toys for Tots drop off location. We hope to spread awareness of this organization and encourage more local businesses to participate in the future.
Feed My Starving Children
Feed My Starving Children is a non-profit organization that works to provide nutritionally complete meals that are specifically formulated for malnourished children. Donations are used to fund the purchase of meal ingredients. Reidy Law Office volunteers to help pack meals which are donated to food partners around the world to feed hungry children.
It Must Work
It Must Work was founded by a Peace Corps veteran. Its mission is to raise funds to benefit non-governmental organizations in West African countries. These organizations offer social service activities that focus on supporting children and families through education, environmental preservation, health, and small business development. Reidy Law Office is proud to support this organization and its mission to help children and families in West Africa.
St. Jude's Research Hospital
Through community fundraisers, Reidy Law Office helps raise funds to contribute to the mission of St. Jude's Research Hospital to advance cures for pediatric catastrophic diseases. No child is denied treatment based on race, religion, or a family's ability to pay. As family lawyers, we understand the importance of healthy children and families. As parents, we never want to think about our kids struggling and St. Judes helps to relieve the financial burdens on families so that they can focus solely on their children.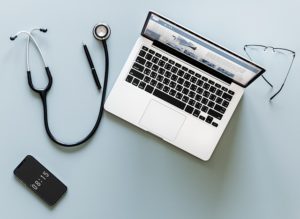 The Children of a Non-Traditional Family Scholarship
Reidy Law Office works with families through a number of different issues. By practicing family law, we see first hand the stress that family matters can cause children. Families come in all shapes and sizes and how children are brought up often shapes who they have become.
This year, Reidy Law Office is proud to announce The Children of a Non-Traditional Family Scholarship to hear from students who grew up in a non-traditional family and hear how this had a positive effect on their life. We want to hear how a non-traditional family gave you insights and experiences that are unknown to individuals from a traditional family.
The winner of the scholarship will be chosen based on the criteria outlined below and will be awarded with $1,000.
Scholarship Eligibility
The eligibility requirements for The Children of a Non-Traditional Family Scholarship are as follows:
Applicants must be currently enrolled or about to attend an accredited community college, undergraduate, or graduate program within the United States
Applicants must have a current GPA of 3.0 or higher
The applicant must then write a 1,000 word essay explaining how being part of a non traditional family shaped their life in a positive manner.
Application
A complete application for this scholarship will include:
A Resume
A current academic transcript (We should clearly be able to see Cumulative GPA)
A 1,000 word or less essay describing how growing up in a non-traditional family positively impacted your life and provided you with insights that individuals from traditional families might not have.
Deadline
To be eligible for this scholarship, applicants must submit their complete application (resume, transcript, and essay) on or before the November 30, 2018 deadline. All applications must be submitted by email to help@reidylawoffice.com with the subject line "[Applicant's name] – Children of a Non-Traditional Family Scholarship."