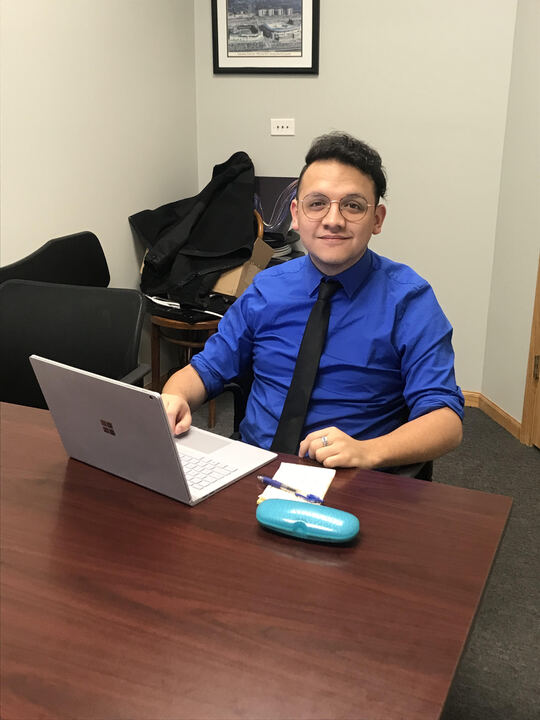 My Favorite Quote: 
"Work hard. All you can do is work hard! That's the story of my life!" ~Kamado Tanjiro
"Discovering the truth about ourselves is a lifetime's work, but it's worth the effort." ~Mr. Rogers
Favorite Movie:
I'm a huge fan of animated films, in particular Japanese. I think the biggest one for me in recent memory was 'Demon Slayer: Mugen Train'. Despite being a fantasy animated movie, it talks about having to work through your current situation, no matter the difficulty and not staying stuck in the past. I also love 'A Silent Voice'. It's about a young man who grows up trying to redeem himself after bullying a girl who is deaf. Other than that, I am a huge sucker for Marvel movies.
Favorite Song:
This one changes a lot for me, but currently it's 'Fly Me to the Moon' by Frank Sinatra. My favorite instrumental is 'Whispers in the Wind' by Marius Alvestad.
Favorite Sports Team:
I'm not super huge into sports, but I did go see a lot of the Chicago Fire with my friends this past year. I always try to be supportive of my local teams, but for soccer my dad raised me to be a fan of Chivas from the Mexican soccer league.
Favorite Vacation Destination:
I love going to visit my family in Mexico. It's always a great time. Otherwise I'd have to say Lourdes in France. The town was absolutely gorgeous and I got to experience a lot during my time there.
Favorite Book:
'American Gods' by Neil Gaiman, and 'The Adventures of Robin Hood' by Roger Lancelyn Green. American Gods is a great story about faith and finding yourself, and Robin Hood is the perfect retelling of a story by a man who was
Favorite Thing to Do in Chicago:
I love going to see musicals! They're super fun! I am also a big fan of going to see museums, and just exploring the restaurants in the area in general.
Largest Influence:
My parents, and my mentor Julia Martin. My parents showed me to work hard, have good morals, and always be honest. And my mentor Julie always taught me to achieve my full potential and strive for a better tomorrow. Among fictional characters, I find myself admiring Superman. The idea of a being with all those powers wanting to just be a normal guy and do the right thing always seemed super appealing to me.
Favorite Thing to Do for Fun:
I love to read, write, and act. I do improv acting with some of my friends. I also enjoy visiting arcades, seeing my brother play sports, and watching a good show or movie.
Favorite Food:
I love Mexican food, and that's not just bias talking. We make genuinely good cuisine. Outside of Mexican food, I love a good sushi, and Japanese, Thai and Chinese food in general is phenomenal.
Biggest Accomplishment:
Writing and publishing my first novel. I also don't mind bragging that I was ranked 7th in Illinois for Tetris for one week.
Why I Work Here: 
I always strive to see where I can help people, and everyone in the tribe here really honestly works as hard as they can, to ensure any hard times are alleviated.
What I Love Most About my Job:
I love the kindness everyone shows here, and how funny everyone can be. The Jolly Rancher jar isn't a bad bonus either.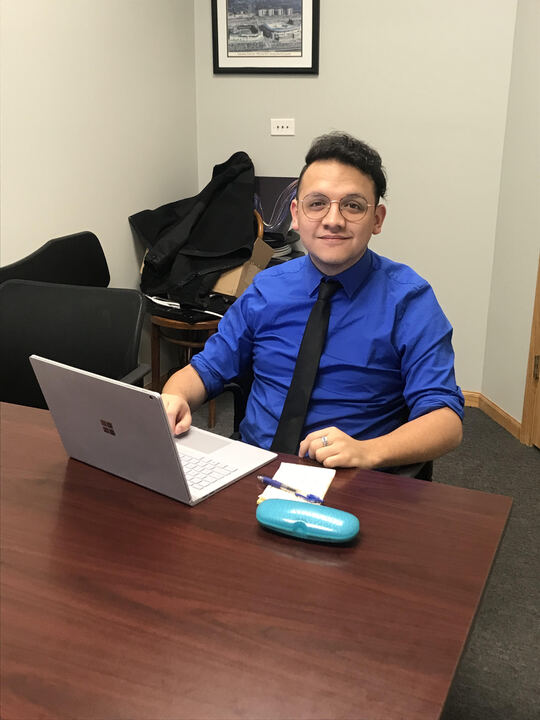 Eliazer Gonzalez
Reidy Law Office LLC
Will County Family Lawyer | Illinois Family Law | Reidy Law Office LLC
11528 W. 183rd Place Suite NE
Orland Park
IL
60467
(708) 580-6767
N/A